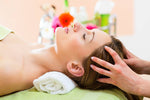 Hair loss is a major issue faced by many today. As work becomes more & more stressful and we find little time to take care of our body and hair, it becomes all the more crucial to find that one solution that will do it all for us.


Fortunately, we have just the right hair oil which is 100% organic and consists of powerful natural ingredients which help fight off all major hair issues. This oil is a mixture of five cold-pressed oils. It is suitable for both men and women and is completely vegan. Following are some of its benefits:
Prevents hair fall 
Tell us one person who isn't agitated by hair fall during different seasons in a year. The mixture of coconut, mustard, til, olive, & almond oil helps in making the hair strong and voluminous. 
Smoothens hair
Along with the natural pressed oils, there is an addition of onion and 8 other herbs which makes the hair more conditioned & soft. Smooth hair makes maintenance easier and does away frizziness or dryness.
Gives the hair a silky texture
Silky hair is everyone's favourite but actually achieving such texture is a task. One gets such results only when one finds an oil that is suitable for them and puts in the work of maintaining and washing regularly.
Stimulates hair growth
This oil also consists of lemongrass and tea-tree essential oils along with other herbs. These elements play a very important role in stimulating the hair growth factor all while facilitating hair root development.
Prevents premature greying
The stress and anxiety that we go through these days affects us psychologically and physically which can accelerate the greying process. This oil can help delay greying to make sure your hair retains its colour for longer.
All one needs to do is massage hair oil gently on the scalp/hair roots and along the length of hairs and leave overnight. Rinse off the next morning with herbal or organic shampoo. We recommend using this hair oil 2 to 3 times a week to support healthy hair growth.